As my 500th tweet, I'd like to share some examples of milestone tweets. Everything you see are other folks #500th tweet from the last 24 hours.
The Britney Spears #500
As in "Oops, I tweeted again:"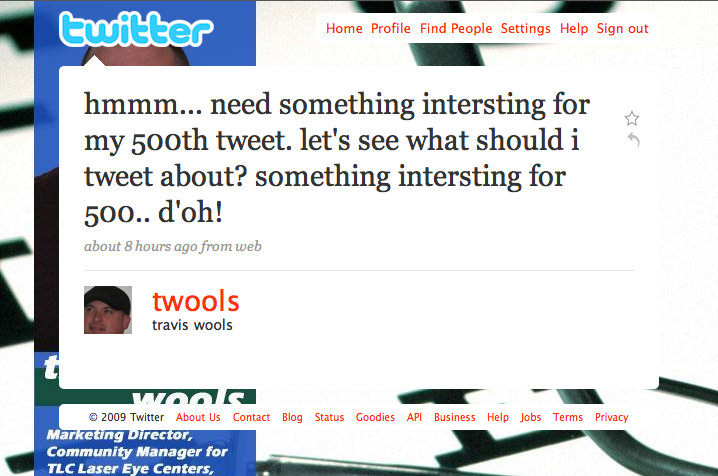 The World's Greatest Achievement #500
Because tweeting is a big deal.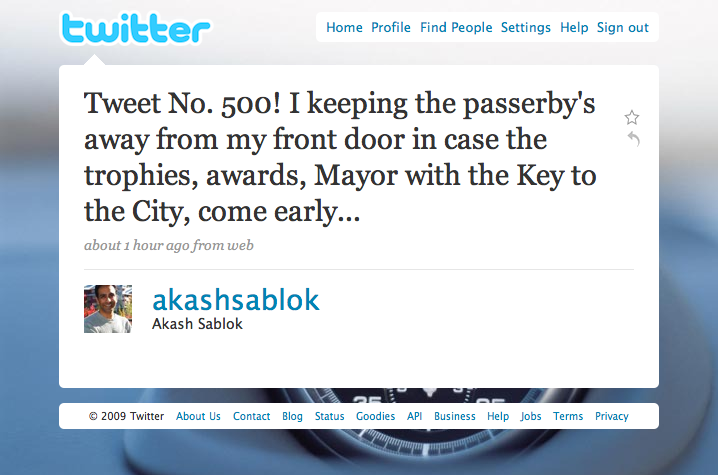 The Is Every Tweet This Exciting? #500
You'd be amazed at the tweets that led up to this one. ("Just wrote my 498 tweet," "Just wrote my 499 tweet," etc.):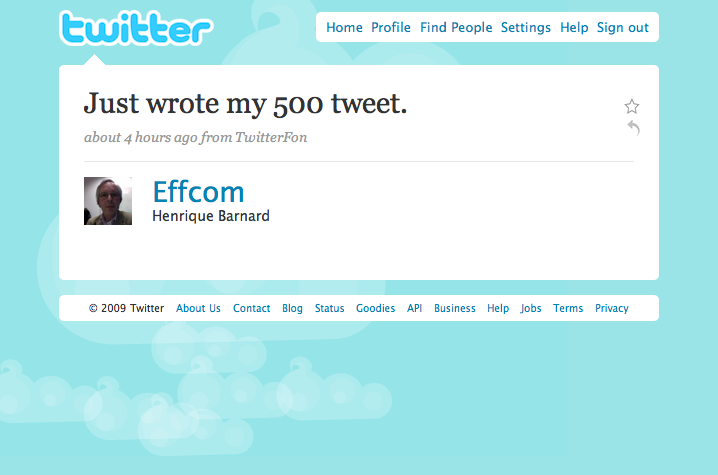 The Shameless Plug #500
Don't get me wrong, I do a lot of "marketing" on Twitter, too. But you should see some of the slides in that prezo. Not Tweet #500 worthy, imho: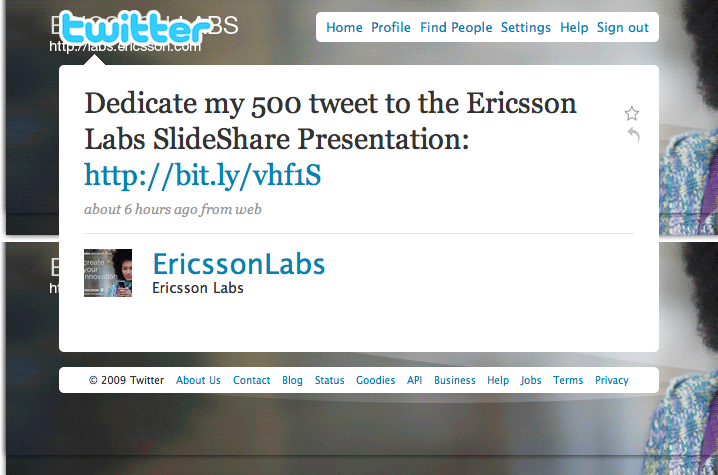 The This Explains Twitter #500
Shhh! No one is supposed to know this is what Twitter is for: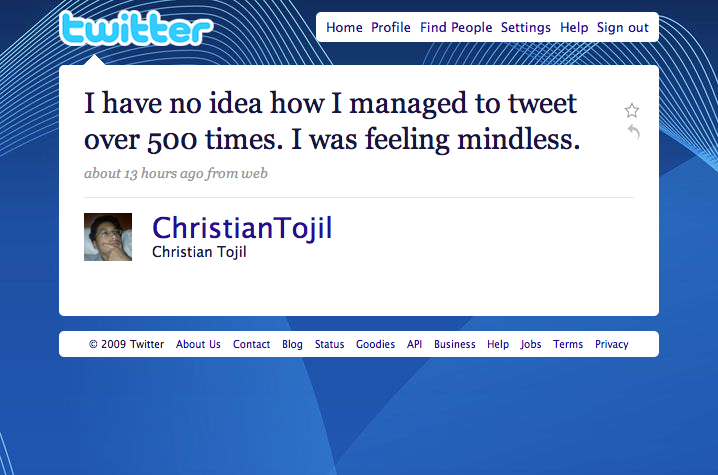 The Thanks To All The Little People Who Made This Possible #500
Actually, this one is really sweet. :)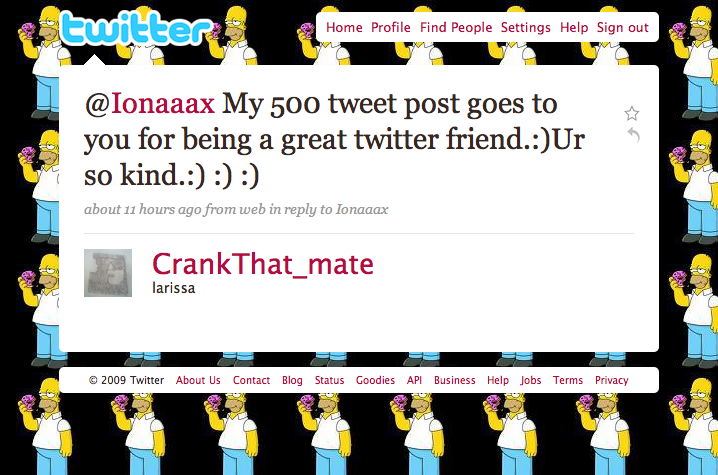 The Finally A Reason To Quit #500
It's a shame that the addiction will have to last to another round number:
The Because My Job As A Male Model Isn't Working Out #500
Yeah, I know, the background image is disturbing. Now you know how the Myspace crowd is dealing with Facebook… they're taking out their frustrations on Twitter: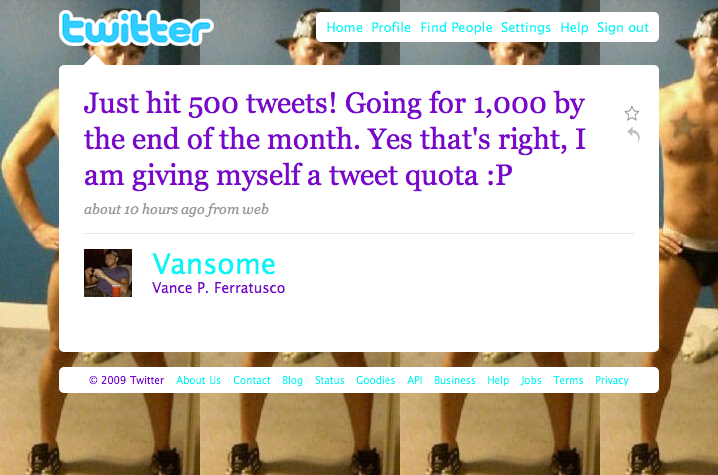 And finally, if you think Town Hall meetings get violent, imagine if this happened to all the folks above?